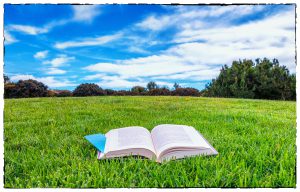 As a fairly diverse reader, I will happily consider reading books in several genres.  Please note that I will only respond to requests that genuinely interest me. Following are my preferred genres:
Literary fiction
Historical fiction
Contemporary
Fantasy
Magical Realism
Romance
Mystery
Suspense/Thriller
Young adult
New adult
Currently, I am not accepting requests for poetry and non-fiction.
After I accept to review your book, please give three to six weeks for the review to be posted. In case you would like to get the review posted on the day of publication, please let me know in the review request.
I accept both physical and electronic (mobi format) books for review purposes. If you would like to get your book featured on my Instagram, please note that I would require a physical copy.
I either borrow books from the library or buy them for myself. If I have received a free book from the author/publisher, I would specifically mention that in my review. In no way will a free book change my opinion.
I cannot promise for my reviews to be fully positive. They will be honest and include both the good and the bad (if any). Any gentle criticism in my reviews is only meant towards what I didn't like about the particular book and is not directed towards the author/publisher.
I will only post reviews for books that I rate three stars and above. I believe that my three star read could be a fellow reader's five star and vice-versa. However, anything below that I am not comfortable posting on my blog. In no way do I mean to negate or criticize an author and I understand the amount of time and work invested in writing/publishing a book. That being said, since Bookstimistic is where I talk about books with fellow readers, I would only like to discuss the ones that I would recommend to others.
I reserve the right to not review any book I rate below three stars.
I do not and will not accept any form of payment for my reviews. All opinions are my own.
Blogging and reviewing is not my full time job (however much I want it to be) so please be patient with your requests and I will get back to you as soon as possible.